---
MMRI Newsletter
---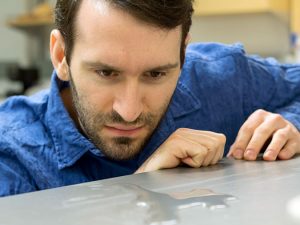 UBC Okanagan research makes boating more efficient
July 19, 2018
Boats that travel through the water, but don't get wet. That's the idea behind new research from UBC's Okanagan campus that aims to make boats more efficient by creating superhydrophobic—or extremely water-repellent—surfaces.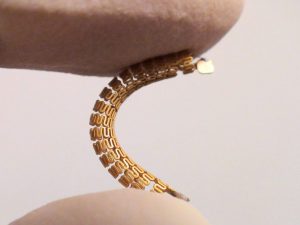 Smart stent detects narrowing of arteries
June 23, 2018
A research team at UBC has developed a "smart stent" that monitors even subtle changes in the flow of blood through the artery, detecting the narrowing in its earliest stages and making early diagnosis and treatment possible.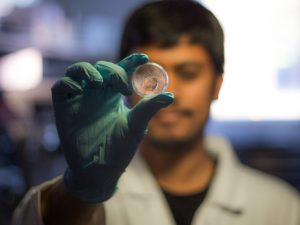 Weaving Body Tissue
New discoveries in tissue engineering present 3-D-printed options for skin, organs, joints and ligaments. School of Engineering researchers are exploring processes to improve patients' chances for successful tissue transplants.