Collaborative Expertise for Innovative Solutions
The science and research behind materials and manufacturing continue to evolve around the globe to such an extent that new discoveries and innovations have now become a common-place everyday occurrence in many technological sectors. Today's research in the areas of advanced materials and manufacturing is all about making value-added products that are lighter, stronger, smarter, more durable and energy efficient, while minimizing environmental impacts and production costs. A key challenge, however, is to gain insight into what system-level multidisciplinary approaches can intelligently integrate emerging materials with emerging manufacturing technologies to get innovative products to market more rapidly and efficiently.
The Materials and Manufacturing Research Institute (MMRI) builds on the existing expertise, world-class facilities and centers at UBC and creates new multidisciplinary teams that conduct high-quality, high-impact research at the interface of basic and applied sciences, while closely supporting partnerships with industry and government as well as other research institutions. Made up of five clusters, participating researchers collaborate in the areas of aerospace and transportation, building and construction, biomedical and biological, electromagnetic and nanoscale, polymer and natural materials and manufacturing. Our basic and applied research under each cluster are pursued in parallel, but linked by a common thread which is, once integrated they significantly contribute to the economic prosperity and social well-being of communities and individuals.
---
Spotlight
---
Research Stories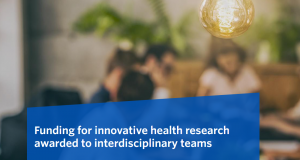 ---
Publication Feed

---

---
---

---